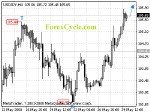 USDJPY Analysis.
As expected, USDJPY breaks above 105.70 (May 2 high) resistance. Further rally to 106.60 area to reach the next cycle top on 4-hour chart is still possible, and the next cycle top is nearing. Key support is now located at 104.45, a break of this level will indicate that the up trend from 102.73 has completed, and then pullback to retest 102.73 is expected to follow.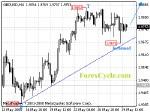 GBPUSD Analysis.
Bing contained by the support of the up trend line from 1.9363 to 1.9453, GBPUSD rebounded from 1.9672 and formed a short term cycle bottom on 4-hour chart. Further rally to test 2.0029 (Apr 21 high) resistance is expected to follow. Near term support is at the up trend line and followed by 1.9672, only fall below this level will indicate lengthier correction is under way and delay the resumption of the up trend.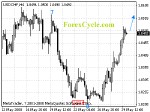 USDCHF Analysis.
USDCHF is in up trend. Further rise to test 1.0623 (May 8 high) resistance is still possible. Initial support is at 1.0355, as long as this support holds, up trend will continue. Key support is at 1.0214, only break of this level will signal resumption of down trend.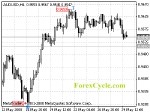 AUDUSD Analysis.
AUDUSD is in consolidation to the up trend and is moving to the next short term cycle bottom on 4-hour chart and the cycle bottom is nearing. As long as 0.9510 support holds, we'd expect up trend to resume and really to 0.9900 area is still in favor.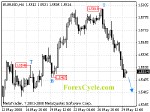 EURUSD Analysis.
EURUSD dropped sharply from 1.5818 and reached as low as 1.5485. Further fall to test 1.5284 (May 8 low) is still possible in next several days. Initial resistance is at 1.5615, only break of this level will signal consolidation to the down trend.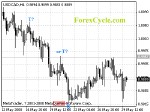 USDCAD Analysis.
USDCAD is forming a sideways consolidation in a range between 0.9818 and 0.9957. A break of 0.9818 previous low will indicate that the down trend from 1.0242 (May 2 high) has resumed and further fall is expected to test 0.9709 (Feb 28 low).
Get Your Free Elliott Wave Tutorial Now!
See also:
Forex Articles
Forex Reviews
Powerful Profit System
Automate Your Trading Profits
Boost your Profit to Extreme