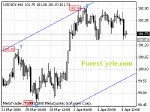 USDJPY Analysis.
USDJPY is in consolidation to the up trend. Pullback to 100.50 area to reach the next short term cycle bottom on 4-hour chart is still possible. Up trend will resume after consolidation and further rise towards 105.00 area is still possible, a break above 102.94 will signal the resumption of the up trend.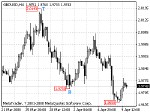 GBPUSD Analysis.
GBPUSD's down trend remain and the rebound from 1.9650 is treated as consolidation to the down trend. Deeper decline to test 1.9337 (Jan 22 low) is still in favor after consolidation and a break of 1.9650 will signal the resumption of the down trend.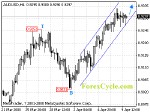 AUDUSD Analysis.
AUDUSD's up trend from 0.9031 extends to as high as 0.9328 level and further rise to test 0.9353 resistance is still possible later today. Near term support is at the price channel, and as long as the channel support holds, up trend will continue.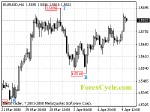 EURUSD Analysis.
No changed in our view, EURUSD is forming a sideways consolidation in a range between 1.5510 and 1.5902. Fall below 1.5510 may turn price back to retest 1.5342 previous low support. And rise above 1.5902 (Mar 17 high) may indicate the sideways consolidation from 1.5902 has completed and long term up trend has resumed.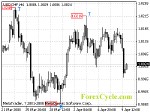 USDCHF Analysis.
USDCHF formed a short term cycle top at 1.0216 on 4-hour chart. Deeper decline to test 0.9870 previous low support is expected, and a break below this level will turn price back to 0.9700 area.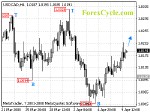 USDCAD Analysis.
USDCAD formed a short term cycle bottom at 1.0018 level. Further rise to retest 1.0326 previous high resistance is still possible in a couple of days. Key support is now located at 1.0105, a break of this level will signal the resumption of the down trend.
More long term forex analysis.
See also:
Forex Articles
Forex Reviews
Powerful Profit System
Automate Your Trading Profits
Boost your Profit to Extreme