USDJPY Analysis.
USDJPY continues its upward movement from 89.76. One more rise towards 93.75 January high is still possible later today, however, minor consolidation would more likely be seen before breaking above this level. Support is now at 91.75, below this level will suggest that a cycle top has been formed on 4-hour chart, then sideways movement could be expected to follow.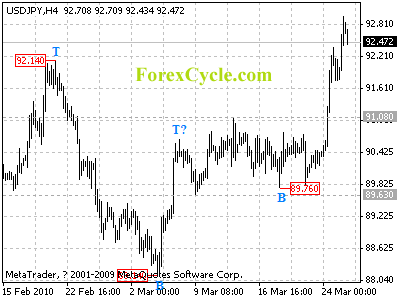 GBPUSD Analysis.
GBPUSD is testing 14784 previous low support, below this level will indicate that the long term downtrend from 1.6875 (Nov 16, 2009 high) has resumed, then another fall towards 1.4500 is expected. Resistance is now at 1.5001, only rise above this level could take price back to range trading between 1.4784 and 1.5382.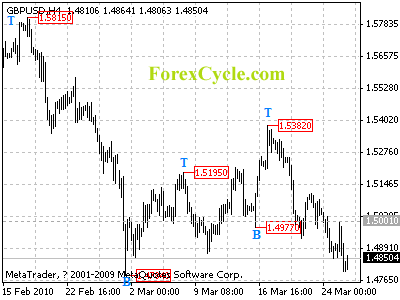 EURUSD Analysis.
EURUSD remains in downward movement from 1.3817. As long as the falling trend line resistance holds, we'd expect downtrend to continue, and next target would be at 1.3100-1.3200 area. Only a clear break above the trend line resistance may suggest that a minor consolidation of downtrend is underway.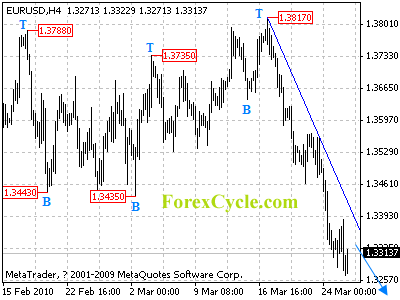 USDCHF Analysis.
USDCHF is now in uptrend from 1.0506. Another rise towards 1.0809 resistance is still possible later today, above this level will target 1.0898 February high. Support levels are at 1.0670 and 1.0640.
AUDUSD Analysis.
AUDUSD's downtrend from 0.9250 extended further to as low as 0.9062 level. Another fall to 0.9000 is still possible later today. Resistance is at the falling trend line from 0.9250 to 0.9197, as long as the trend line resistance holds, downtrend will continue.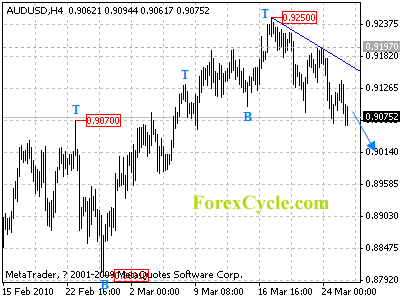 USDCAD Analysis.
USDCAD traded in a range between 1.0151 and 1.0281 for several days. However, the price action in the trading range is more likely consolidation of uptrend from 1.0061, another rise is still possible after consolidation and next target would be at 1.0370 area. Support level is at 1.0151, only fall below this level may indicate that the bounce has completed.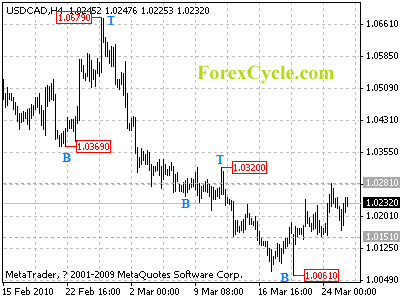 Get Your Free Elliott Wave Tutorial Now!
See also:
Forex Articles
Forex Reviews
Powerful Profit System
Automate Your Trading Profits
Boost your Profit to Extreme