USDCAD Analysis.
USDCAD trades in a narrow range between 1.1740 and 1.1995. Pullback towards 1.1304 level is expected in a couple of days, and a break of 1.1740 level will signal resumption of down trend. Initial resistance is at 1.1995 and key resistance is located at 1.2123 level.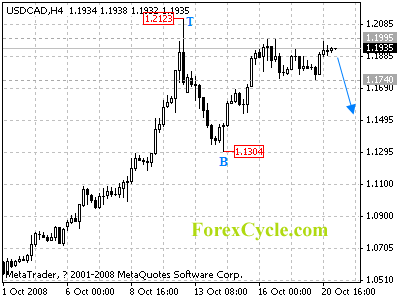 USDCHF Analysis.
USDCHF breaks above 1.1488 previous high resistance and reaches as high as 1.1522 level. Further rise is expected to 1.1700 in a couple of days. Initial support is at 1.1400 and followed by 1.1280 level. Only fall below 1.1400 will signal consolidation to up trend.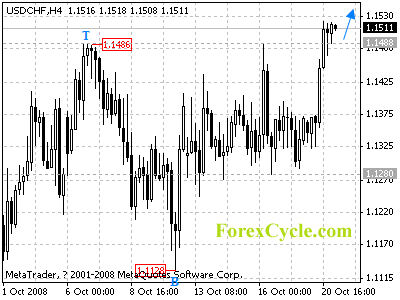 AUDUSD Analysis.
No changed in our view, AUDUSD is forming a sideways consolidation in a range between 0.6330 and 0.7237. One more rise above 0.7237 previous high to reach next short term cycle top on 4-hour chart is expected later today. Initial support is at 0.6730 and followed by 0.6495 level.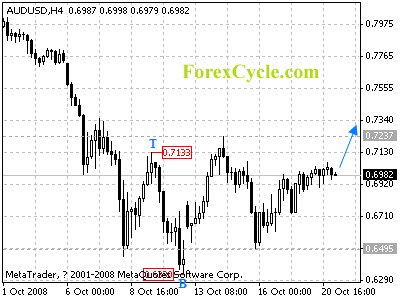 GBPUSD Analysis.
GBPUSD breaks below 1.7136 support, suggesting that the down trend from 1.7630 has resumed, and deeper decline is expected to retest 1.6786 previous low support, a break down below this level will signal a further decline towards 1.6000 zone.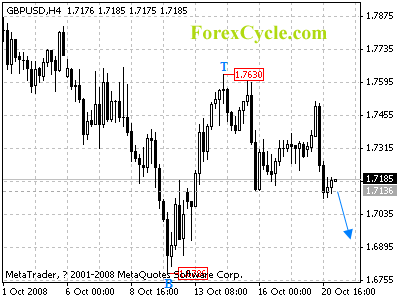 USDJPY Analysis.
USDJPY is forming a sideways correction in a range between 97.91 and 103.06. One more rise above 103.06 to reach next cycle top on daily chart is still in favor. Key support is located at 99.27, only fall below this level will indicate that the consolidation from 97.91 has completed, and then further fall to test 95.77 (Mar 17 low) support could be seen.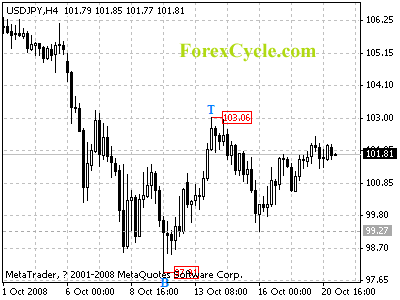 EURUSD Analysis.
EURUSD is testing 1.3258 previous low support, a break of this level will signal a deeper decline towards 1.3000 zone. Initial resistance is from the down trend line on 4-hour chart, only rise above the trend line resistance will take price back to 1.3550 level.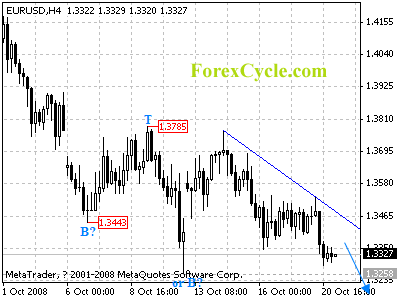 Get Your Free Elliott Wave Tutorial Now!
See also:
Forex Articles
Forex Reviews
Powerful Profit System
Automate Your Trading Profits
Boost your Profit to Extreme